Special Education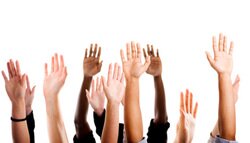 CFN 107 is a network that supports inclusive education. To this end, we are a
Phase I
network working to educate students with disabilities in the least restrictive environment appropriate for their learning needs. We support our schools in providing effective instruction in all types of classroom settings including, SETSS (Special Education Teacher Support Services), ICT (Integrated Co-Teaching, formerly known as CTT), Special Class, NYSAA, small group instruction, and working with students who have IEPs and are also English Language Learners.
We also support our schools in the transition to
SESIS
(Special Education Student Information System) and using the new NYS IEP.
CFN 107 provides support in the area of Special Education Compliance. We assist our schools in maintaining compliance by reviewing reports and communicating with appropriate school personnel.
For further information about how CFN 107 supports Students with Disabilities, please contact us:
, Special Education Achievement Coach
, Administrator of Special Education
---