Attendance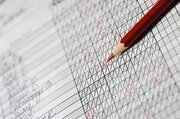 Attendance covers a range of services to ensure that our schools meet requirements of New York State education law and Chancellor's regulations.
Attendance Law and Policy

Daily Attendance and Attendance Reporting
Attendance Data Management and Procedures
Attendance Improvement Strategies
Reducing Chronic Absenteeism and Truancy
Student attendance impacts enrollment and budget, as well as academic achievement. Students cannot learn if they are not in school. Improving student attendance is a concern for every family and every member of the school community. Together, the family and school provides students with the support they need to attend and be successful in school.


---
Please consult with our
Attendance Manual
for assistance in enhancing your current attendance program or creating a new one.


If you have any questions about attendance at your school please contact your Network Attendance Teacher:
Elma Atherley
Marilyn Gilliard
Ana Sanchez
Ana Santiago
or your Network Attendance Manager, .