Education Data Analytics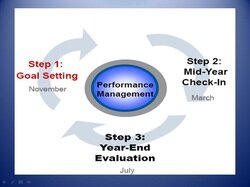 We offer our schools timely and accurate data analysis support to make informed decisions that lead to improved student outcomes. We strive to make sure data is presented in easy-to-understand formats, is available in a timely manner to support operational and academic objectives, and its tailored meet the schools individual needs.
To support the school's performance management cycle we provide customized reports that include:
Beginning of year needs assessment in support of the development of operational and academic goals.
Benchmark analysis focused on tracking progress towards meeting operational and academic goals.
Proactive data analysis focused on meeting or exceeding NYC DOE and NY State performance and achievement goals.
Customized data analysis to support special projects.
There are a number of data resources available on both the public internet and DOE's intranet. See below for a list of commonly sought resources:
School and Student Data

Demographic and Enrollment Data
Attendance Data
Class Size Data
Principal, Cluster, Network, and Other School Information
Accountability Tools

Progress Reports
Quality Reviews
New York State Report Cards
NYC School Survey
Assessment Data

NY State Math and ELA Test Results
NAEP Test Results
Graduation Statistics

New York State Calculation Method
New York City Calculation Method
---