Special Education Instruction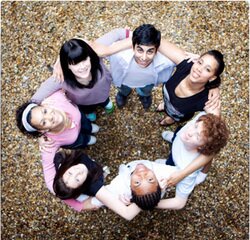 CFN 107 is proud to have a wonderful team of individuals ready, willing, and able to work with teachers, administrators, and paraprofessionals in the areas of Integrated Co-Teaching (ICT, formerly known as CTT), Special Education Teacher Support Services (SETSS), the paraprofessional's role in the classroom, and many other topics.
We also provide training on the New NY State IEP. You can view the new IEP by clicking here. A helpful guide to writing this new IEP can be accessed here. Training is also available for SESIS, Special Education Student Information System, the new IEP managing system. CFN 107 has been live on SESIS since December 13, 2010. Please visit the
SESIS page
to get more information on SESIS and available training.
We have a monthly
Special Education Forum
where we cover topics on instruction, IEP writing, and compliance.
The schedule and instructional topics for the 2014-15 school year is:
To Be Announced Very Soon
---
Assistive Tech Useful Links:
Mark Surabian's Website: cognitechcafe.com
Universal Design for Learning: cast.org
In Google Chrome, google "Chrome Toolbox" for lots of free assistive tech.
The General Education Teacher's Guide to NYS IEP and SESIS from CFN 107 on Vimeo.
This is a 14 minutes webinar meant for NYC Department of Education Gen Ed teachers to introduce them to the IEP and SESIS. According to Chapter 408, all school staff working with a student with an IEP must have access to that IEP. This webinar will very quickly show teachers how to view a student's IEP in SESIS, and which sections to read carefully for vital educational information.
Please visit our virtual
File Cabinet for documents and resources to assist you.